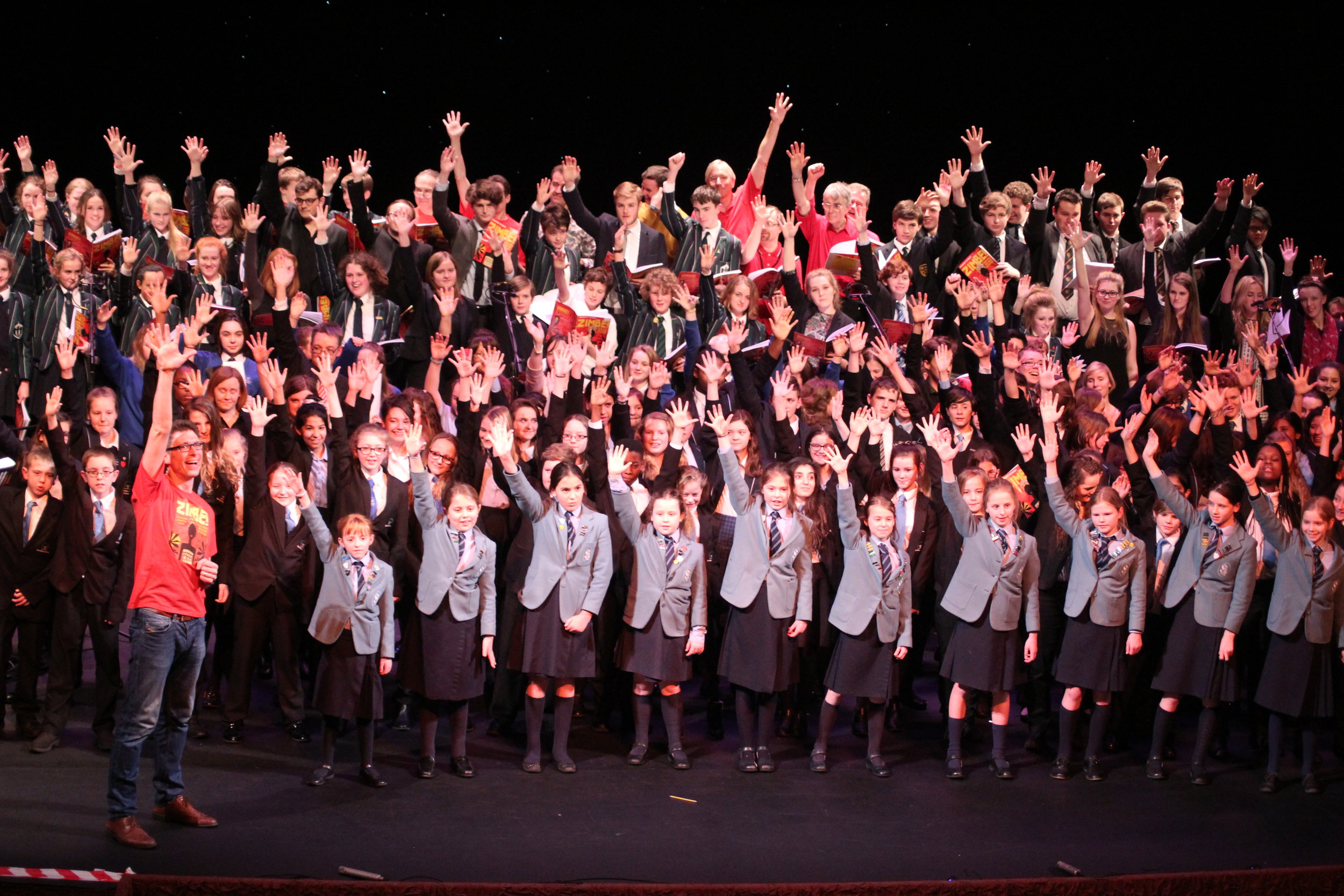 Alexander L'Estrange has led singers in choral workshops throughout the UK, from school halls to the Royal Albert Hall, and in the USA for the American Choral Directors Association as well as for the King's Singers' Summer School. His belief in the importance of singing in our schools and communities informs his compositions and, using these as a vehicle, he teaches choirs about rhythm, groove, style, audience communication, presentation and so much more.
Choose one of the following three workshops led by Alexander L'Estrange:
The Ahoy - Zimbe of Alexander L'Estrange
An excellent first choice for choirs wishing to experience a variety of L'Estrange's music. Includes excerpts from all of his large-scale community works e.g. Zimbe!, Ahoy!, Song Cycle and Wassail! as well as an opportunity to sing some of his smaller-scale choral pieces
Come sing the songs of…. Alexander L'Estrange
The perfect choice for choirs preparing to put on a performance of Zimbe!, Ahoy!, Song Cycle! or Wassail! The composer will guide performers through the piece, sharing top tips from the hundreds of performances he has been involved with himself to make your concert the very best it can be.
A popular choice for choirs wishing to improve their performance of non-classical styles of music. Devised and led by Alexander L'Estrange in conjunction with his wife Joanna (jazz vocalist and former Musical Director of the Swingle Singers), choirs and their conductors will step-click their way to performing jazz and pop songs with authentic style. This workshop has an accompanying set of choral warm-ups, published by Faber Music.
You can sing…but can you swing?!
Interested? Get in touch!